Artist from the poetic and introspective vein, she takes inspiration from the real landscape view to create imaginary worlds of remarkable lyrical intensity.
Calina Lefter, born in Moldova, graduated at "N.Grigorescu" Art University, Bucharest in 2002. She becomes a member of the Union of Romanian Artists right after graduation.
In 2008 she settled in Milan where she exhibits many works in various galleries.
Currently she lives and work in Reading where she is exhibiting at different galleries.
Preparing the event
Some of the paintings that have found a new home
---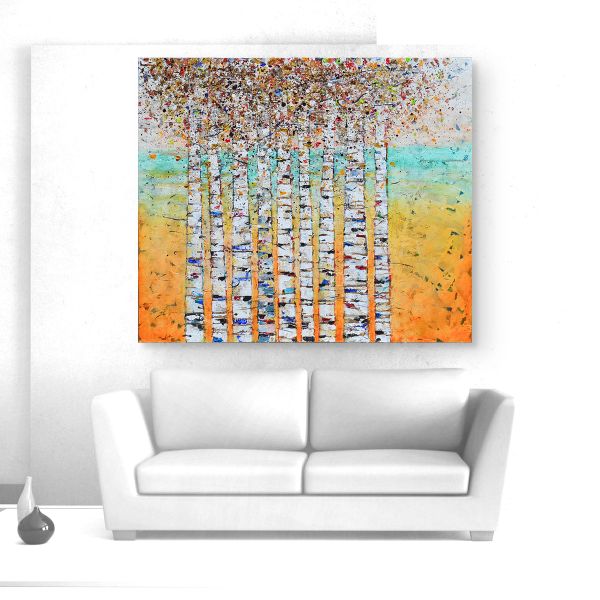 Fruitfulness
---
Calina Lefter next event in 2018
I will wait you at my next event - RGA Summer Show Art Exhibition.